As most altcoins came crashing down in June 2021, Sensorium Galaxy' SENSO has weathered remarkably well throughout the market correction, never going below its April highs. This was thanks to a whole roster of positive fundamentals: from high-profile collaboration announcements to the largest token burn in crypto history.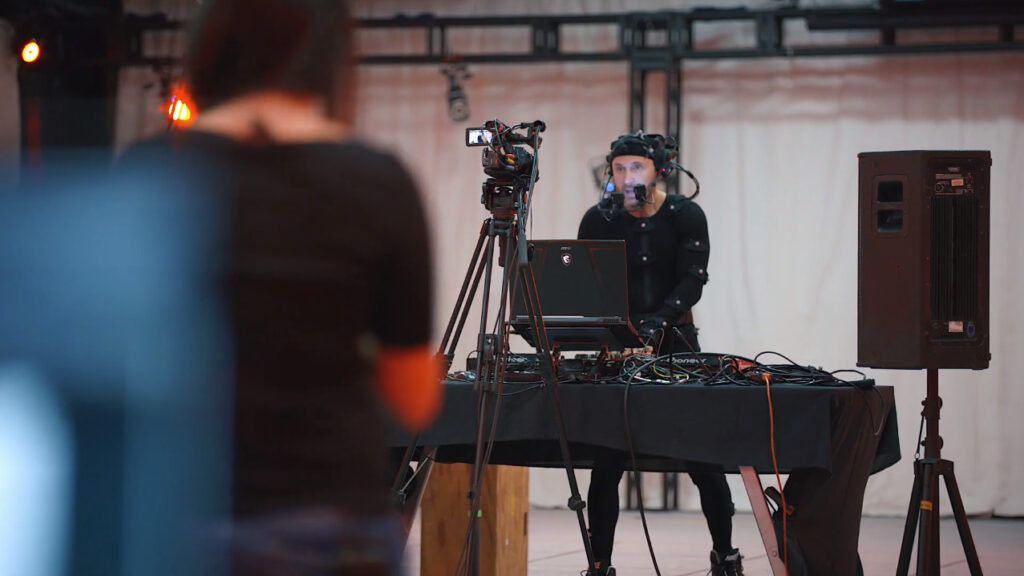 SENSO: the in-platform currency of an vast digital metaverse
With two meticulously designed virtual worlds in the pipeline, signed agreements with half a dozen electronic music artists, advancements in conversational AI, and partnerships with some of the industry's best known creative studios and producers, Sensorium Galaxy is one of the most ambitious metaverse projects in the market.
Sensorium's token, SENSO, is deeply integrated into the economy of the metaverse. It's already used to purchase avatars (created by the 3D artist Jason Ebeyer), and in just a few months, SENSO holders will be able to buy tickets to the first VR concerts.
On its 16 pages, the new Light Paper outlines over 20 use cases for the SENSO token, shows the advantages of Sensorium Galaxy over other metaverse platforms, and even touches on complex subjects like digital immortality.
 SENSO token burn becomes the world's biggest
The landmark token burn on April 30 brought the available supply of SENSO down by 70%. In dollar terms, it became history's largest: the total value of the destroyed SENSO tokens exceeded $10 billion.
The reasoning behind the token burn was simple: the available financial resources more than covered the development needs, so there was no need to sell more tokens to the public. Perhaps this drastic reduction of supply was the single most important factor that helped SENSO stay afloat so well as other altcoins began collapsing a few weeks later.
 The imminent move to Substrate
For the blockchain geeks, the most exciting reveal in the Light Paper was the move to a new blockchain. In fact, some in the community have speculated about the possible transition to Substrate for a few months now. This will automatically make Sensorium Galaxy and SENSO part of the Polkadot ecosystem.
The transition makes a lot of sense for several reasons:
1) The new blockchain will be many times faster than Ethereum, on which SENSO now operates. Polkadot itself can scale up to 1,000 tps, but individual Substrate-based blockchains don't have to share the bandwidth, so to speak. It's quite possible that the new SENSO chain will also run at 1,000 tps, which is around 60 times higher than Ethereum's throughput.
2) Low transaction fees. The precise fee structure for the new blockchain hasn't been announced yet, but one can assume that the commissions will be many times lower than in Ethereum, where it even reached an outrageous $69 per transaction in May 2021.
3) Interoperability. It will be possible to connect the SENSO blockchain to other networks (Ethereum, BSC, Solana etc.) using a set of decentralized bridges. For example, this will allow ether users to pay for avatars in Sensorium Galaxy with ETH. Also, Sensorium Galaxy's blockchain will be able to host other dApps, all capable of exchanging value with other Polkadot-based projects.
The mobile app is in the works
The video teaser for the upcoming mobile app became one of the most watched, liked, and retweeted posts on the Twitter page of Sensorium Galaxy and SENSO. In the short clip, a member of the product team chats with a female AI avatar about the meaning of life. Turns out that for her, it means to be happy and travel all around the world. Watch the video here.
The mobile app will be the main entry point1 into the digital metaverse for those who don't have a VR headset yet. With the app, you'll be able to watch the virtual concerts live or stream them after the event, interact with avatars, shop in the Sensorium Galaxy store, and more.
Events and collaborations: SENSO holders to get a 20% discount on concert tickets
Creating David Guetta's VR avatar
This sneak peek is a rare opportunity to see how a real-world celebrity is turned into a digital twin. David Guetta, the chart-topping French electronic music artist, had his appearance scanned and his movements digitized down to the smallest gesture.
Guetta's avatar will look and move just like the real artist, but the shows  he'll play in the PRISM world can turn out to be even more impressive than a physical concert, thanks to the otherworldly setting and special effects.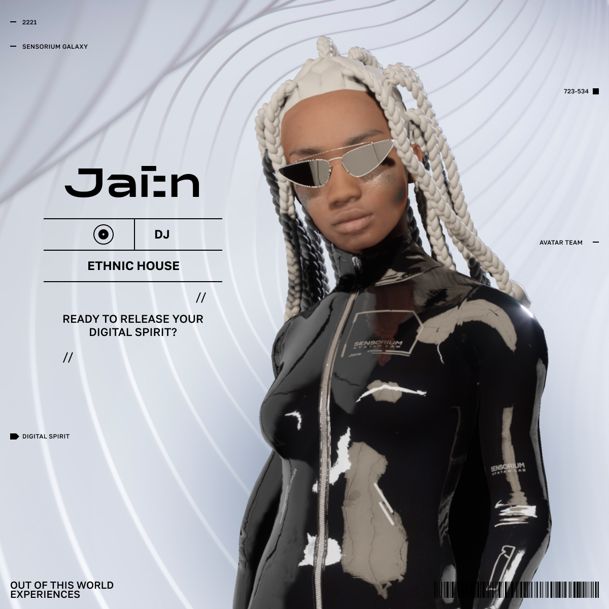 The first show is scheduled for late 2021, and fans will be able to pay for tickets with SENSO (and get a 20% discount) or with a bank card (paying a full price). Those who'd like to put away some tokens already, SENSO is available on 7 cryptocurrency exchanges: Poloniex, KuCoin, Bittrex, HitBTC, HotBit, Bitcoin.com, and MCX.
AI-driven DJs and dancers join the metaverse
Most metaverse projects feature avatars, or virtual 'bodies' for users. But how many platforms have intelligent avatars governed by a computer?
If you've ever used the chatbot Mitsuko, or Kuki, you know how smart and human-like modern AI can be. Sensorium Galaxy and SENSO one step further, embodying artificial intelligence in beautifully designed anthropomorphic bodies. Such AI avatars learn and evolve, picking up new conversation patterns and expressions from each interaction. There's no limit to how 'real' their behavior can become.
In Sensorium Galaxy, such AI characters play several roles: DJ, dancer, influencer, or member of the Starship staff. Each will have a personality and a backstory. For instance, this is Jai:n, a DJ who mixes electronic beats with ethnic motifs:
The Light Paper notes that AI-powered avatars will be able to generate their own music and dances using machine learning. This opens up exciting possibilities: for instance, could an AI influencer create new digital collectibles and sell them for SENSO in the marketplace?
Black Coffee is the second artist to get an avatar
Back in December 2020, it was announced that the award-winning South African artist Black Coffee would join the digital metaverse. On May 20, 2021, the Twitter account of Sensorium Galaxy / SENSO published a video of Black Coffee seated in a motion capture studio, surrounded by microphones and cameras.
Does this mean that Black Coffee will be the second artist to perform in PRISM, following David Guetta in late 2021? We'll have to wait and see, because there are quite a few more celebrity artists who have signed up to the project: the up-to-date roster can be found on the official site.
Design and content: new artwork and avatars
The collaboration with the visual designer Jason Ebeyer has proven very fruitful: users can already choose among 20+ sensual and exotic-looking avatars in the Sensorium Galaxy store, with almost ten more listed as 'coming soon'. These range from fully human-looking characters to purple- or green-skinned creatures who resemble elves.
Sensorium Galaxy will progressively introduce more and more customization options, allowing users to build real 'digital identities' for themselves. Moreover, the avatars will gradually learn to copy their owners' behavior and communication patterns, so that they can act on their own in the metaverse while the owner is away or offline.

Users will be able to register their digital identities on the blockchain by minting an NFT for an avatar – and possibly even sell it in the marketplace. Both operations will require the SENSO tokens and will become possible some time after the move to the new blockchain. Apart from avatars, NFTs will be used for many other assets in Sensorium Galaxy, including concert tickets, artworks, and digital collectibles.
While the full price of any avatar in the store is $11.99, SENSO holders get a 20% discount. In addition, throughout the pre-launch period, every registered user receives two avatars and a Starship cabin for free.
PRISM and MOTION look more an more impressive
The teams behind Sensorium Galaxy and SENSO regularly release new demos and artwork for the first two worlds of the digital metaverse, PRISM and MOTION. The latest MOTION video is particularly impressive.
The ocean setting is very fitting, since MOTION will feature activities centered on creative self-development: dance performances, awareness sessions, meditations, and so forth. By the way, it's rare for VR experiences to be located underwater.
Meanwhile, the triple-A graphics of PRISM shines through in the latest collection of images posted on Twitter.
This visionary setting alone may be enough for some users to buy tickets to the VR concerts of David Guetta and other celebrities.
What's next for SENSO?
 
The metaverse is still an unfamiliar concept for many, but in just a few years it can become a standard way to experience entertainment. As the SENSO Light Paper puts it, the metaverse is 'always on' – an endlessly engaging and immersive space that blends the real and the virtual.
As Sensorium Galaxy forms a true decentralized economy[9] , SENSO will play a core role in all types of internal transactions, from gaining access to special-edition avatars and on-demand streaming to minting NFTs for digital artworks. This impressive range of use cases can provide solid support to SENSO in the coming months – whatever happens in the crypto market.