Cryptocurrencies have come a long way in the past few years. With a market cap of over a trillion dollars and a user base of more than 43 million verified users, cryptocurrencies are on their way to becoming one of the most widely used currencies across the globe. (Source, Source)  
 While the large scale adoption of cryptocurrencies is admirable at such a rapid pace, many users still view them mainly as an alternate investment form or a hedge against other currencies, not as a reliable medium of exchange like traditionally regulated fiat currencies.  
 Adopting cryptocurrency in everyday transactions and payments for goods and services is critical for their long-term growth. Riddled with regulatory, technological, and volatility problems, the current digital crypto payments scenario, however, looks bleak.  
 Digital payments through cryptocurrency are still perceived to be tedious, time-consuming, and risky affairs even today. Global Digital Payment, a leader in the decentralized payments technology sector, identified this shortcoming in 2018. It gathered some of the smartest and most experienced minds in blockchain together and, for the past three years, has been working hard to build Bytus – a decentralized payment platform that challenges the status quo.  
Quick Conversions 
 The defining feature that sets the Bytus payment platform apart from other platforms is its near-instant conversion time. While converting fiat currencies into cryptocurrencies can take anywhere from an hour to days on most competitors, the conversion time on Bytus is near-instant.  
 The Bytus Wallet acts as an exchange for various fiat currencies (like USD, GBP, and EUR) and cryptocurrencies (like BTC, ETH, and LTC). It charges no commissions, transaction fees, or other related costs. As long as you are a verified user, the process of adding money into your wallet is free, straightforward, and near-instant.  
 The medium of exchange in Bytus is its flagship utility token that you can mine directly from within the wallet. The Bytus token (ticker BYTS), while an Ethereum backed (ERC20) cryptocurrency in itself, also acts as the user's channel width, which means that the number of tokens present in your wallet restricts the number of transactions you can make in a specific period.  
 For instance, a user with 10 BYTS can only do up to 10 transactions in 24 hours. The number of Bytus tokens you have, therefore, represents your net-worth to the network and acts as a fuel for your transactions.  
Secure and Trustworthy
 Transactions on Bytus happen through the Bytus Private Blockchain network – a technology that has attracted more than a million retailers from around the globe. This blockchain uses a custom graphene chain protocol to ensure speed, scalability, and security to its users. The system's design also ensures that hundreds of thousands of simultaneous transactions also can't throttle it.  
 While you can access your transactions through the blockchain ledger anytime, no unknown, malicious, or fraudulent users can gain access to it, making it one of the most transparent, secure, and trustworthy platforms available for digital crypto payments.  
 Only trusted Bytus representatives are allowed to manage and regulate the graphene blockchain. While KYC approval is mandatory for the app, Bytus does not store any additional information from the user. Bytus uses state of the art SHA-3 encryption techniques to encrypt all your details to ensure your anonymity. Information about any transaction made by a user and their initiation to exchanging tokens is public, allowing for free transactions and internal operations.  
 It has also invested a significant amount of money into bug bounties and testing for leaks to ensure that no security-related issues occur. 
Reliable and Easy to Use
 While the advanced blockchain technology and complex interactions are still happening every moment at its decentralized core, the Bytus ecosystem as a whole remains very user-friendly and accessible.  
 The process to register for the Bytus wallet is quick and straightforward. While the registration takes minutes and the KYC approval takes hours, you can start making transfers immediately once you are approved. Besides making contactless transfers to known entities directly through the app, a user can also make POS transactions on the spot by merely scanning a QR Code, making the entire transfer process effortless.  
 It is also possible to utilize many different tokens at the junction of other currencies while making a transaction.  
 The Bytus crypto bank is a one-of-its-kind bank that interacts directly with its users through the Bytus mobile app. It offers a wide range of smart services for eligible users, varying from an overdraft facility and insurance protection guarantees to credit card security and multi currency exchange facilities. With a network of hundreds of thousands of retailers, already with Bytus, it remains one of the most comfortable and most reliable places for crypto transactions.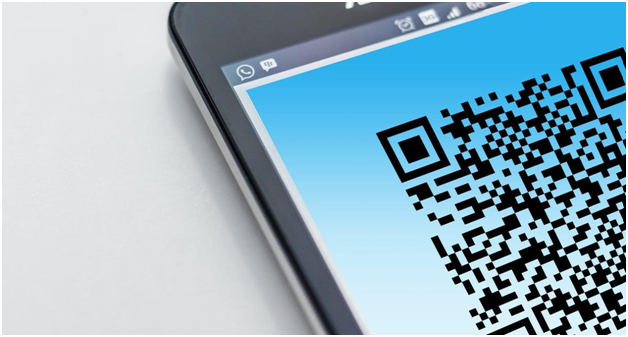 Caption: POS Transactions made simple with QR Codes on Bytus 
 In a small span of twelve years, we have seen cryptocurrencies go through several ups and downs and slowly but certainly become a constant in our lives. Bitcoin is now the 16th largest currency globally by market capitalization, and other alternative currencies are also quickly catching up to it (Source). Now that the initial turbulent phase of growth for cryptocurrencies is over, we can see their impact on the entire ecosystem. 
 We have now entered yet another phase of growth in the crypto ecosystem. With increasing adoption, perceptions regarding payments through cryptocurrencies are also changing worldwide.  
 Businesses are now increasingly making the switch to accepting cryptocurrencies for digital payments – with the tech behemoth Paypal becoming one of the most recent additions. (Source) Crypto payment platforms may not be in great shape right now, but they have immense potential to do something great. Once this phase of growth in decentralized finance nears completion, the role Bytus and Global Digital Payments would have played to speed it will be noteworthy.