Bitcoin hits a milestone, the price jumped back above $ 12,000 yesterday. The close above this symbolic target means a lot for many of those who bought around this level and held for 3 years underwater.
Bitcoin is 12,000 dollars
BTCUSD pair closed above 12,000 dollars yesterday with a nice powerful candle.
At the time fo writing the bitcoin price is hovering arown $ 12,320. The crossing of the symbolic price level $12,000 should not be price as a buy signal, but as information that will simplify the calculation in the longer term.
The close is clear and the price continues to pull higher this morning.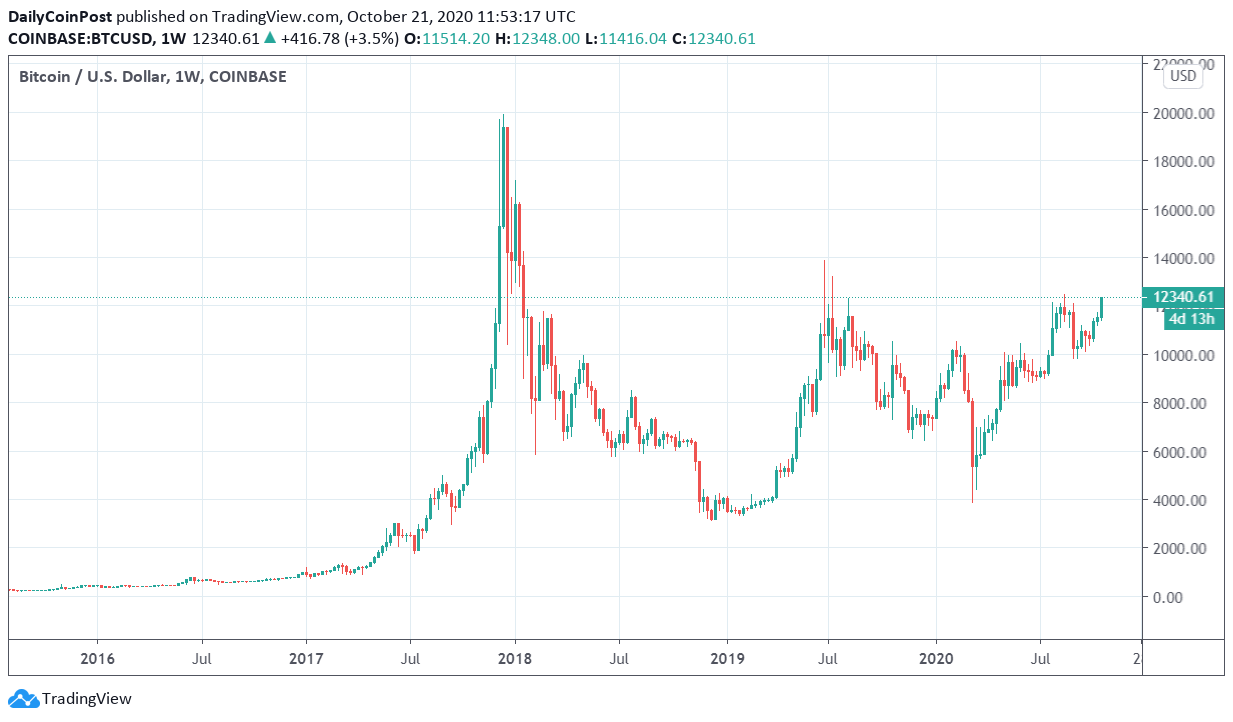 Bitcoin is in the recovery phase after the 3 years that followed the epic bull run of 2017. In these 3 years, the bitcoin price has spent only a few weeks above the $12,000 level.
To put this in another way is that whoever bought bitcoin during these weeks has spent most of the time underwater during these 3 years.
A price level that remains to be watched now is the $14,000 mark due to the possibility of an increase of demand over the supply, which has already delivered tremendous strength in the battle of recent days.
This level corresponds to the last highest levels and if we get past them, we'll start to seriously attack the highs of July 2019. Back in July 2019, the crypto market was full of news about Libra the new bitcoin replacement which clearly failed to see the light of day.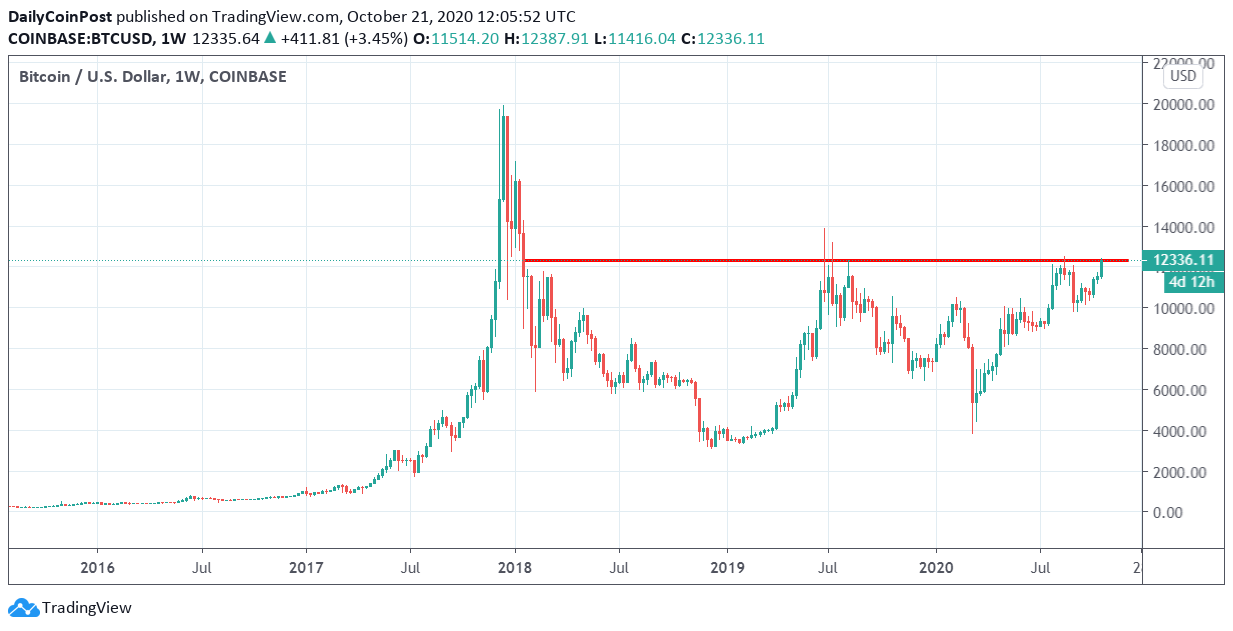 Despite the 2019 top bitcoin is again seeing the light at the end of the tunnel and it is likely to explode in the coming months. Especially with the massive fiat printing policies by central banks and the concerns, these aggressive policies have created. Add to that geopolitical concerns in some countries where the traditional financial system is used as a tool to suppress opposition or movements that arise against corrupt governments.